Fashion Roadkill of the Day: Vol 21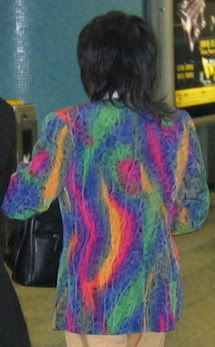 Was it cut from the same cloth as Joseph's Amazing Technihypercolour Raincoat? Watching it move through the streets is akin to a hallucinogenic diving trip through the Great Barrier Reef. If you squint really hard you can see Nemo having an epileptic seizure.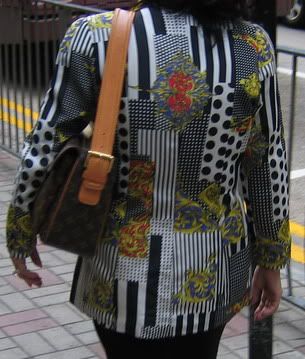 Before I saw this, I didn't think it was possible to buy a jacket that didn't
go
with anything. To say this coat is busy would be like saying the Middle East is troubled. It should be kept at home, hanging up on the wall as a demonstration of what happens when fleur de lys tapestry gets devoured by tv test patterns.
Which of these will win the coveted Ugliest Coat of the Year title? The decision is in your hands, folks.
Hong Kong information for earthquake and tidal wave victim appeals:
Red Cross
Oxfam