HK Bridal Special: Chapter 4
The grandiosity of a Hong Kong wedding reception may be measured in terms of the food and the number of evening gowns that the bride can change into. Traditionally, the bride appearing in a different gown as each course was served was meant to be a gross display of her family's wealth. Nowadays it is merely a gross display.
Does one attend for the multi-course banquet or the multi-course fashion parade? Either way, it's a veritable feast. Oh yeah, you might want to savour this post slowly instead of devouring the whole thing at once. Try to give your eyes a rest in between courses. There is such a thing as visual indigestion.
Barbecued whole suckling pig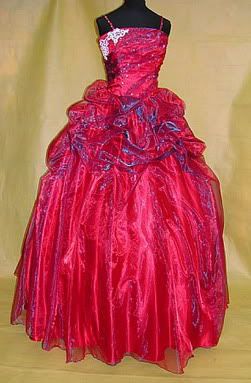 Baked sea whelk with Portuguese sauce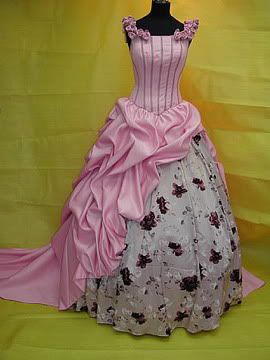 Braised bamboo piths with Yunnan ham and superior vegetables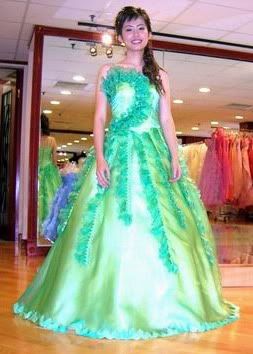 Deep-fried and sauteed prawns with garden greens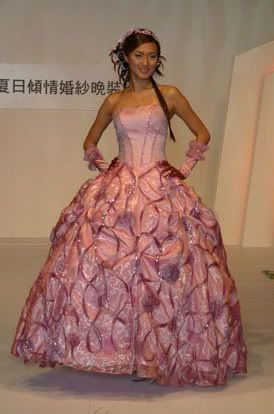 Braised superior shark fin's soup with heart of cabbage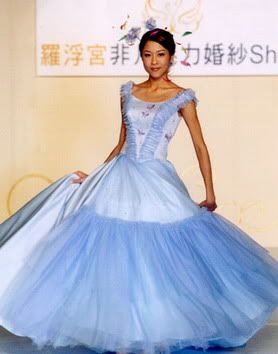 Braised whole abalone with seasonal vegetables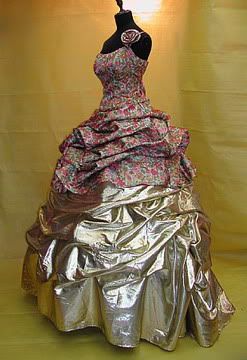 Steamed fresh red spotted garoupa
Deep fried crispy chicken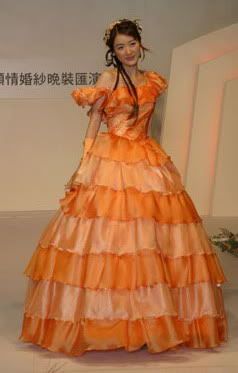 Fried rice with egg white and conpoy
Deep-fried shrimp dumplings in supreme soup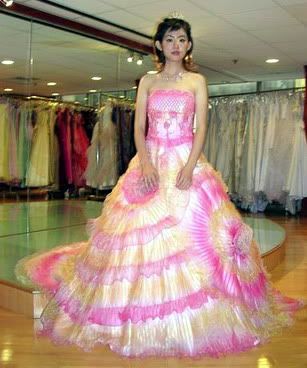 Baked sago pudding in lotus paste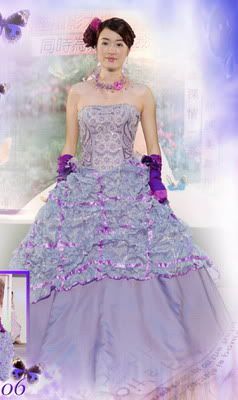 Fresh fruit platter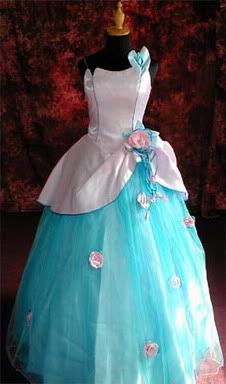 Finest selection of Chinese petit fours