You Like, You Buy Vol 20
In ad campaigns for many Hong Kong fashion brands, there is nary an Asian face to be seen. On a scale of 1 to 10 about things that are quaint to a foreign visitor in Hong Kong (10 being the quaintest), this phenomenon rates about a 6.5. The freakiest example I can think of is Bossini
(www.bossini.com)
, makers of basic casualwear. Their clothes are terribly unexciting but are inexpensive and great for pottering about at home (if wearing pyjamas all day feels entirely too decadent) and running short errands around the neighbourhood that aren't at the instigation of the local crime boss. Really, nobody hotwires a car or whacks somebody while wearing Bossini.
Despite having the motto of "Colour Our World" and no stores outside of East Asia, I see only blonde preppy Tommy Ralph Nautica Lauren Hilfiger types on the Bossini site.
Ladies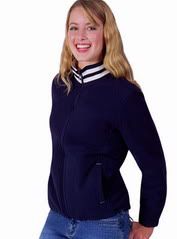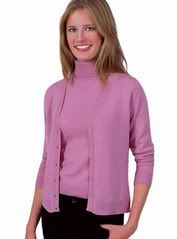 Men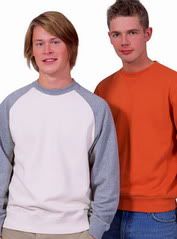 Girls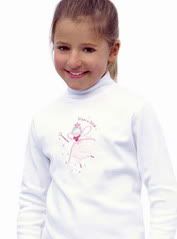 Boys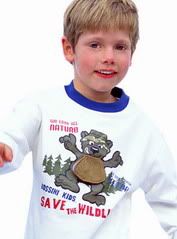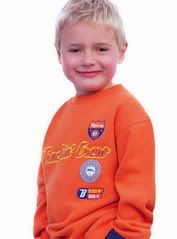 Brother, can you spare a brunette? Well of course not, because there aren't any left after these Von Trapp children decided not to climb every mountain choosing instead to remain in the wilderness and propagate the master race.
Western models are extremely popular in Hong Kong partly because we Chinese like admiring beautiful foreigners with their flaxen hair, high-bridged noses and most of all their deep set eyes that allow for easy eyeshadow application. The epicanthal fold does not make for good advertising.
I myself have long harboured secret desires to have Caucasian features so that I can be more easily recognisable to others. I know of at least 2 foreign expat acquaintances who wouldn't be able to pick me from a police lineup otherwise composed of old Chinese men who polish shoes in Theater Lane. And they're Lawyers too. Professionals with their legally trained eyes that don't miss aberrant paragraph spacing and fontage and with their impressive mental faculties as honed by expensive law school educations. I can't fault them though. Sometimes, I take my mother out shopping and when I get home I find that I've brought the wrong lady back. It happens to the best of us.
Blog of the day: Karma to Burn is nominated as Best Victorian Blog and Best New Australian Blog in the 2005 Australian Blog Awards.