You Like, You Buy Vol 26
Henry Lau is a local fashion designer who enjoys making clothes that are as bold and extravagant as a peacock on Broadway. In between designing his seasonal spyhenrylau collection
(www.spyhenrylau.com)
, he also creates garish and highly impressionable costumes for Cantopop concerts.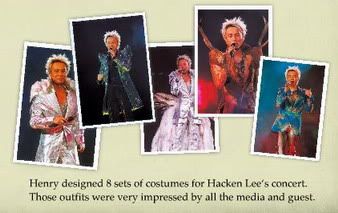 Henry seems to fancy himself as a bit of a John Galliano as shown by all that French Napoleonic jazz clogging up his 2005 spring/summer collection. However he has to descend further depths of craziness before being recognised as an enfant terrible of fashion. For starters, he needs to wear a lot more black eyeliner. Nevertheless his designs are stocked in places as far as Kuwait and Australia, incidentally places that Napoleon would have set out to conquer once he found out about all that oil and all those pettable marsupials.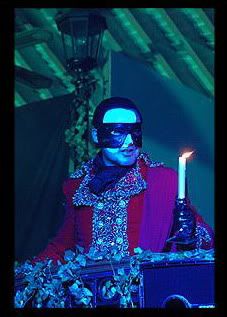 Disfigured by skin-whitening creams with toxic mercury levels, the Phantom of the Cosmetic Counter vowed to wreak vengeance on the beauty industry.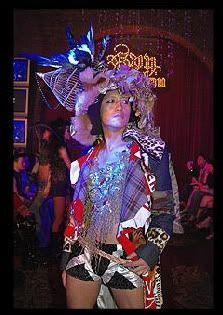 Captain Flamboyance surveyed the battlefield that was his wardrobe and knew that once again his ever dependable short shorts to save the day.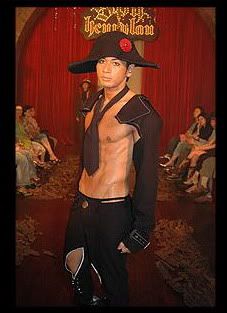 If only the French Emperor's sexual orientation was as clearly defined as his abs and pelvic muscles, lamented his advisers.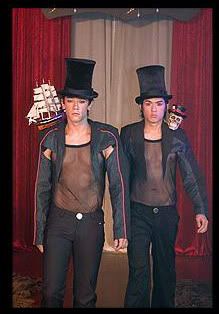 They thought that the party was a bit too macabre for their tastes when one of the guests started offering the skull a cracker.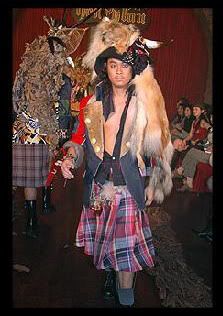 Even though the hunt was over, he couldn't bring himself to pry the dead animal off his head because everytime he ran his fingers through the thick, soft fur, it felt so damn luxurious.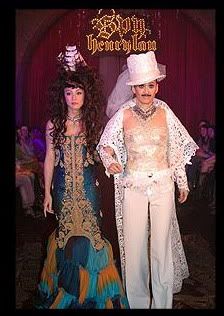 I now pronounce you steroid-abusing woman and wife.