HK Bridal Special: Chapter 2
It has come to my attention that Hong Kong brides are eschewing the veil for alternative headgear. There's no shame in substituting the veil for some fresh flowers in the hair or a decorative hair clip. A tiara's acceptable too if losing the Homecoming Queen title by a couple of votes still hurts after all these years.
But what happens when the bride decides to
festoon
herself with something more unsightly than orthondotic headgear. Why oh why is it always up to me to set the record straight on these matters. From hereon the following do not qualify as bridal headgear:
Starched table napkins. And I suppose that would be a serviette ring on your finger.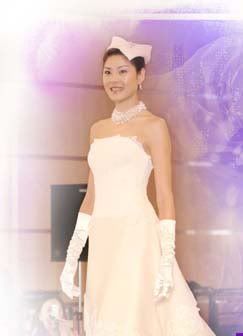 Upright lace doilies. As a general rule, learn to make the distinction between what should go on a table and what should go on your head.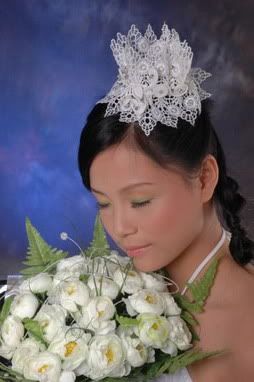 Derby or bowler hats. The last thing you want to called on your wedding day, no matter how affectionately, is The Little Tramp.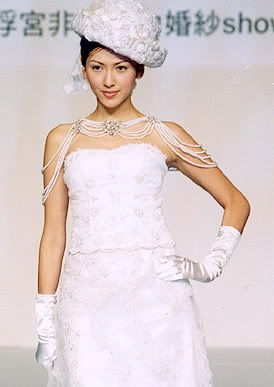 Crumpled tissue wrap and random bits of foil. That's just plain rude. All the guests will know that you've already opened the presents and exchanged the unsuitable ones for store credit.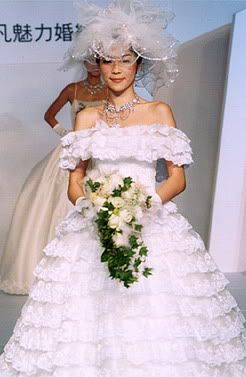 Foliage. It will wilt faster than your bouquet. You'll find yourself having to dash off to the wedding fountain every hour to freshen up.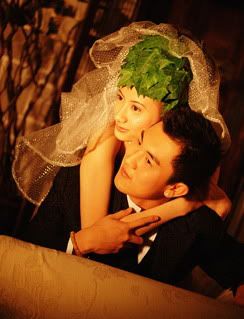 Lampshade covers. People will notice. And ask questions.
Is her drinking problem back again? Will she be dancing on the tabletops later on?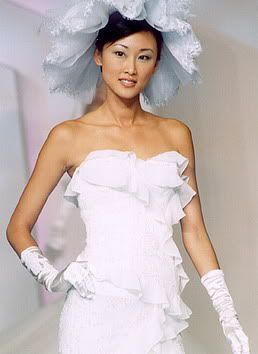 Plumage. Unless you want the whole congregation to know about your Vegas showgirl roots as you high-kick your way down the aisle.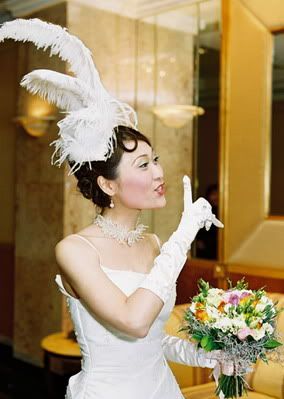 Flecks of an unidentified milky substance. Save it for the wedding night you crazy kids.
Brides to be, there may be times when you feel compelled to take fashion risks for the sake of something so stupid as
individuality
. Your wedding day is not that time. In fact any occasion where there will be more than 3 people present is not that time.
Blog of the day: Brave our Burbs is nominated as Best Victorian Blog, Best Humourous Australian Blog and Best New Australian Blog in the 2005 Australian Blog Awards.