HK Bridal Special: Chapter 1
You know when I said in my profile that I have an aversion to puffy wedding dresses, please allow me to clarify. I meant puffy
Hong Kong
wedding dresses. Like this one: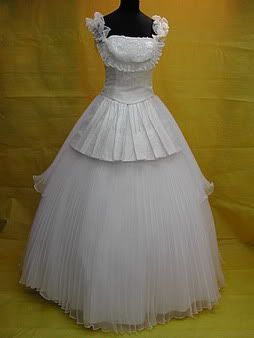 Or this one: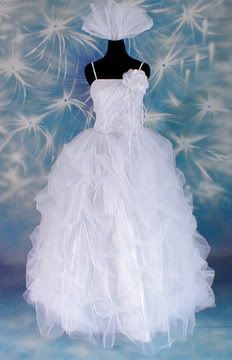 And especially this one, ruched for her pleasure: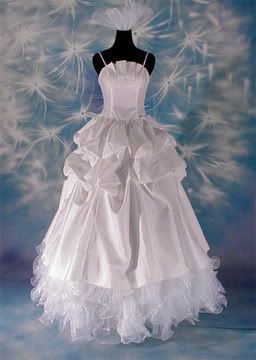 The puffier it is, the easier it is to misjudge the length of fabric needed: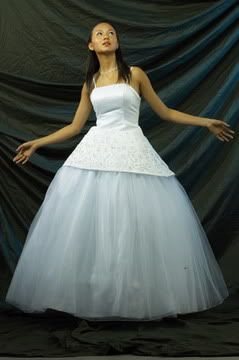 I don't approve of puffiness masquerading as sartorial tourniquets either:
And certainly not as twin air bags: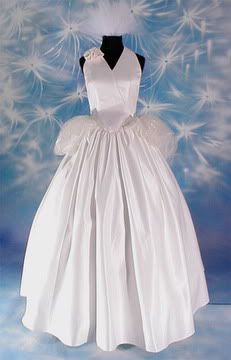 Oh mine sides, how they ache so. Not from mirth mind you, but from a tulle-induced peptic ulcer. There is a street on the Kowloon side called Kimberly Road where the frills, the froufrou, the ruffles and the puffiness stretch as far as the eye can see. If you happen to be in the area, I would be delighted to explore this tawdry trail with you but we mustn't linger long. The sales assistants might mistake our curiosity for keen interest and drag us in kicking and screaming.
Oh god, please no, don't take me in there. I'm too young...I have family, I have friends....I have....TASTE!!
Blogs of the day: Tokyo Times and Macam-Macam are nominated in the best Japanese blog category and best Indonesian blog category of the Asia Blog Awards respectively.