You Like, You Buy Vol 8
Whether you're a cat lover or a dog lover, you should be able to find something you like from the
Pets@work
line of products which promise to turn your workplace into a pleasure zone. If you are neither, then I'm sorry I don't think we can ever be friends.
Created by ADDA Products Limited, the products are based on the characters of Kam Kam the cat and Don Don the dog. Kam Kam is portrayed as curious, creative, mischievous and lazy while Don Don is shown as good-natured, faithful, patient and responsible. Cue the Odd Couple theme music. After watching the first story, you can tell that their relationship is one that has several complex layers and also involves them taking bubble baths
together
.
The colours may not be very exciting but they are still beyond cute, especially the products are shown below:
Wrist cushion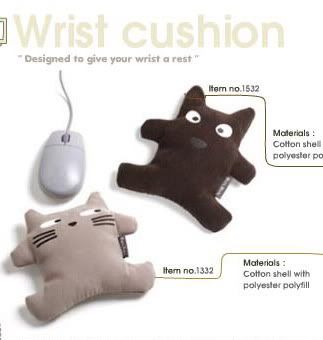 Hook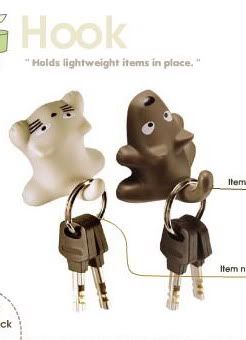 Pen holder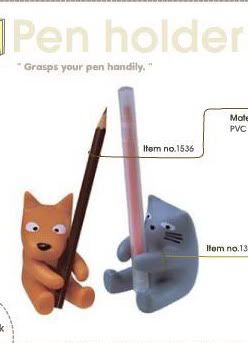 Hand exerciser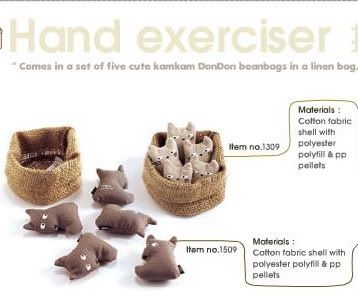 This last one is my absolute favourite because it's a guaranteed time-waster. You can throw them up in the air and try to catch them with the bag, play
jacks
with them, or name them after members of your favourite girl/boy band and indulge in a little role-playing. The possibilities are endless.