Enter now and win
Competitions! Prizes up for grabs! Win glory, fame and most of all prizes! The Cathay Pacific Airline website is running a competition asking entrants to describe what
little things
matter most to them in their travel experience. The first prize is
2 round trip Economy class tickets
but it doesn't say where to. I'll take my chances, what's the worst they could do, Bahrain? Oh. Well here's my entry anyway:
There are usually 2, sometimes even 4 little things that matter most to me. They're called engines. I like to be able to look out the window and not see any sparks or a ball of flame. Yes it's the little things that count, not the flamboyant gestures in the way of airshow pyrotechnics.
Over at the Star Movies website, they are holding a search for an
Asian James Bond
. You guys better pray that Cantopop hasbeen Aaron Kwok isn't entering the Hong Kong category because he will wipe the floor with these 3 photos alone:
Suave & sophisticated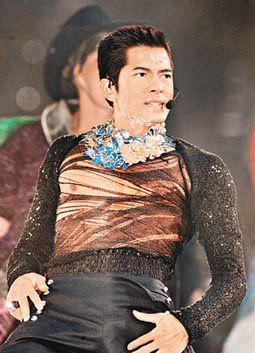 Cool, calm & relaxed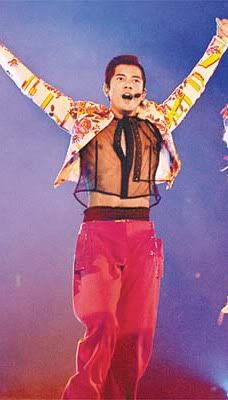 Dressed to kill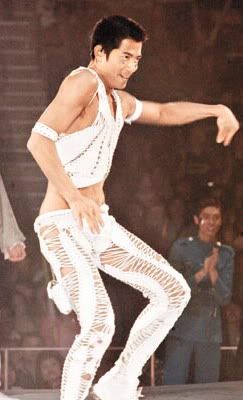 And for good measure, he might even throw in this one which is titled
Laughing in the face of danger and good taste
.