Miss Universe: tourism slogans
Did you really think you could get away with reading just one post on Miss Universe? No such luck my lovelies, as you'll have to bear with me with another bout of deliciously insane national costumes.
What exactly happens to these creations once the pageant is over and the contestants have died of embarrassment? In case you were wondering, they get carted off to official tourist boards. There they are put to good use in inspiring whizbang tourism slogans.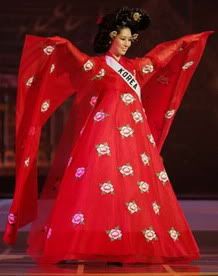 Welcome to Korea where our women double as marquees.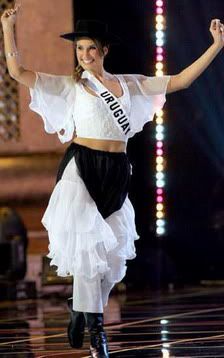 Put your fat pants on and visit Uruguay today!
A new improved Spain. We only confuse bulls now instead of killing them.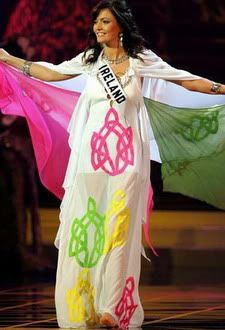 Fair Ireland - get there before migrating neon tortoises overrun our bonny isle.
Hello Germany! The nicest legs this side of the Danube. Our rack isn't too bad either.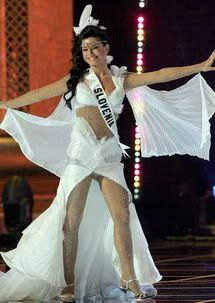 Experience Slovenia. So much fun you'll wake up twisted in the bedsheets with a sparkly rash.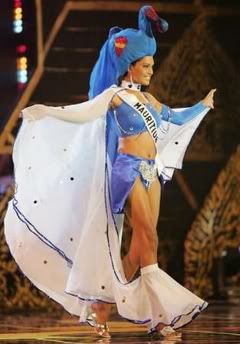 Inviting you to Mauritius. The dodo may be extinct but the shackles of modern-day slavery sure as hell aren't.