Quite a success
Paris was quite a success, if I do say so myself. I really scored a coup by convincing the Paris bid team to replace one of their
disgraced Olympic officials
with
Sophie Marceau
. Doesn't her heart, when laid bare, just beat with
L'amour des Jeux
(Love of the Games)!
There were also two other events of importance that occurred during my stay. Firstly, there was the Gay Pride march, a colourful celebration of homosexuality which gave rise to many unscripted public displays of affection.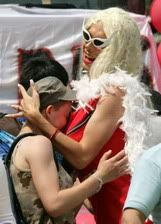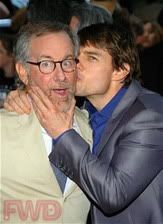 Secondly, the shops threw open their doors for "
Soldes Supremes
!", "
Soldissimes
!" and other like-minded phrases. Suffice to say, every bitch and her owner was out in force on that day.
There was even time for a day trip to Brussels. Only a fool wouldn't travel over 300 kilometres for mussels, fries, beer, Tin Tin and Louis Vuitton chocolate.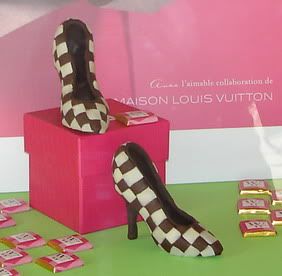 By this point, my travel companions were quite tired and disgruntled. If it wasn't for that thing that people say about "safety in numbers" or the other thing about "no man is an island", I would have dumped them way back at Voorst-Oost-Kunst-Graaf van Schaarbeek-Pannenhuis.
Morale picked up considerably on our last day when we splashed out on a sumptuous banquet. It was like we never left home!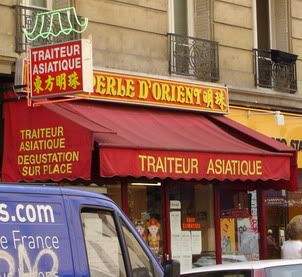 Although Charles De Gaulle airport was a barren wasteland where last-minute shopping opportunities were concerned, the rest of the trip home ended up being surprisingly pleasant and stress-free. Of course a lot of it had to do with the fact that throughout the flight, I kept myself comfortable, hydrated and looking very important.