Sexiest vegetarian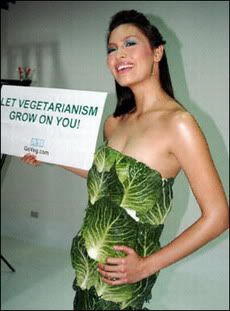 A couple of lettuce leaves on their own don't inspire vegetarianism but drape them around the right kind of person and whoa! It's the Anne Geddes Hottest Exotic Asian Babes Calendar!
In addition to subsisting on foliage, roots and seeds, vegetarians must also be prepared to be judged for their sexiness. At
GoVeg.com
you can vote for who you think should be the World's Sexiest Vegetarian in the absence of any reference to cucumbers. Excitingly enough there are a couple of Asians in this year's list:
Barbie Xu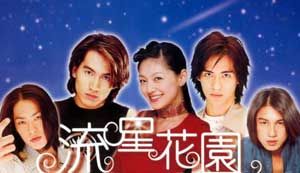 Barbie shot to fame as the lead actress in the popular Taiwanese TV Series "Meteor Garden". However she had to share screentime with four girly-haired boys who were prettier than her (one of whom was even called Ken). And who enjoyed filming
shampoo ads
just a bit too much (watch for Vanness, he's a keeper).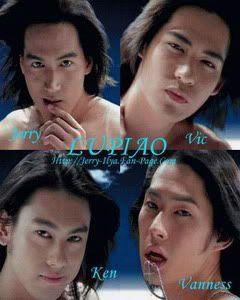 It's enough to put a girl off meat for the rest of her life!
Xiao Qiang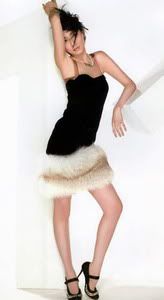 I'm not familiar with the works of this Taiwanese actress but instead of eating animals she apparently wears them as a muff muff.
Maggie Q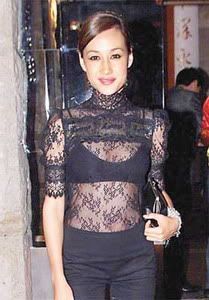 Maggie is a gorgeous Eurasian model-actress who refuses to wear fur in her photo shoots. Unfortunately that leaves her with little fabric choice apart from sheerer than sheer lace or going topless from time to time as she does in
Naked Weapon
and
some movie with Richard Grieco
.
It will be keenly-fought contest so let's give our girls some support. Now on to what's happening in the men's corner. Some of these names are very very perplexing: Alec Baldwin? David Duchovny?
Tubby Maguire?!?
I just..I mean..I find it hard to believe that this is the result of an over-indulgence in tofurkey: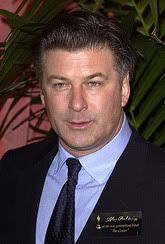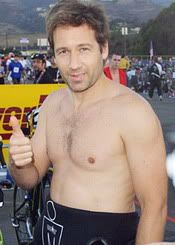 Frankly the rest of the list does not stir me either. There's only one man who makes vegetation that much more alluring: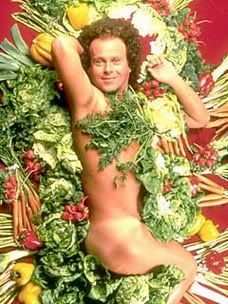 I'd make a comment about tossing salad or something similar but that would ruin the moment, don't you think?