Too much sodium nitrite
Just stopping by to let you know how much I thoroughly enjoyed Manila. I was so impressed with the airport security that I asked to be frisked, not once but twice!
Although costs are lower in Manila I flagrantly blew out the corporate expense account with several meals at Spam Jam: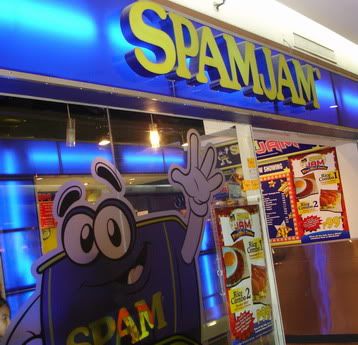 Rice Combo #1 (Sweetened Spam with Egg and Garlic Rice) comes highly recommended by me.
On my travails, I also learnt that the Lopez family is an extremely wealthy and influential clan. They own a whole bunch of stuff (I believe they're called assets)like utilities, media corporations and possibly lots of dugongs. To think, that they're almost as powerful in their home country as their namesake Jennifer Lopez is in her own mind.
Jennifer Lopez! Now there's a name that's been relegated to the back pages ever since everybody else decided to get pregnant or secretly married or put on trial. PETA has been fighting the good fight against the excessive fur in her debut Sweetface collection. Jennifer needs to realise that she can replace fur with other less harmful materials, like say, nacho, to achieve the same stylish effect:
Maybe it's all the sodium nitrite in the spam talking but there's also something else I find wildly inappropriate about her designer collection.
Sweetface
?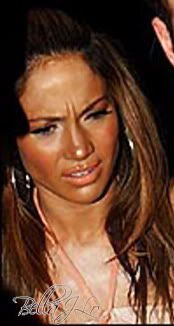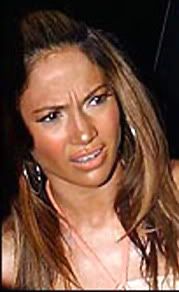 Come on now. It just doesn't work. It'd be like calling the next Pope, Pope Incubus VIVIVI.